The Korle Bu Teaching Hospital has gained accreditation to commence Emergency Medicine Residency training programme which makes the hospital the second in Ghana, after Komfo Anokye Teaching Hospital, to undertake residency training in Emergency Medicine.
For the first intake, three (3) membership residents and four (4) fellowship residents are to undergo the training.
The Chief Executive Officer of the Hospital, Dr. Opoku Ware Ampomah, was very happy for the commencement of the programme.
He noted that it was a notable achievement because "training is based on practicality and looking at the number of cases that comes to the hospital, it is only right that we have the training here".
Dr. Ampomah said the training should not end with medical doctors alone, but nurses and all other related healthcare providers needed to make Emergency Medical care successful should be trained to an equal level to facilitate the work.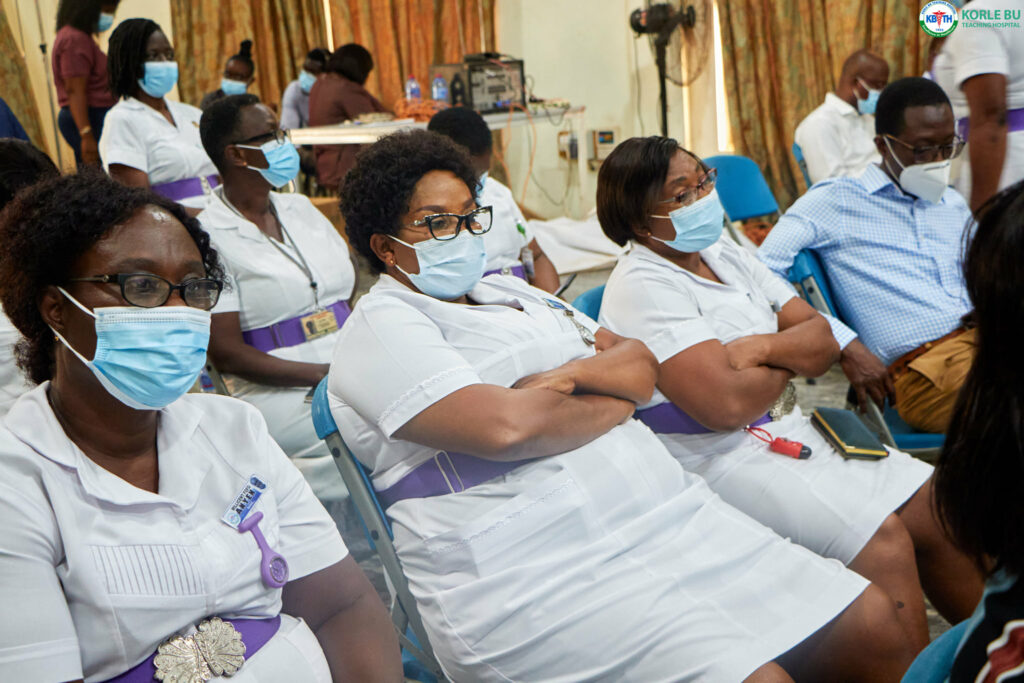 He thanked the President of the Ghana College of Physicians and Surgeons (GCPS), Chairman of the Faculty of Emergency Medicine, Rector of GCPS and other members of the College for their input in making the Hospital's wish a reality, adding "Dr. Kwarteng's visionary leadership and the support from Dr. Ali Samba, the Director of Medical Affairs, has brought us where we are today".
In his welcome address, the head of Accident & Emergency Department, Dr. Frederick Kwarteng said it had been the dream of the department to commence Emergency Medicine Residency training since Korle Bu was the home of medical training in Ghana.
He said "initially Doctors who desired training in Emergency Medicine had to go to Kumasi for the training so it was time for Ghana's premier teaching hospital to be accredited for the residency training."
The Chairman of the Faculty of Emergency Medicine at GCPS, Dr. George Oduro noted that the training was going to be more innovative, employing non-technical surgical skills, which focuses on the relationship between team members in patient care.
The Rector of the College, Professor Richard Adanu promised to make available trainers, with the requisite qualification, to guide and impart the needed skills to the resident doctors undergoing training.
He therefore urged the trainees to apply themselves to the course and make a mark, adding, "we want to see a difference, we wouldn't want someone to say that the training is not working."
The Hospital's Director of Medical Affairs, Dr. Ali Samba could also not hide his excitement over the training.
He promised to provide the needed support for the successful rollout and sustainability of the training.